The new Help to Buy scheme 2021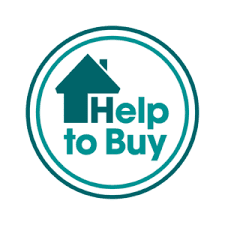 Are you looking to purchase a New Build property this year?
The updated government Help to Buy scheme can help First Time Buyers with small deposits get on the property ladder!
With banks asking applicants to provide larger deposits, over the last few months many buyers have turned to New Build properties as they can take advantage of the Help to Buy scheme.
The scheme allows buyers to purchase a New Build property with a 5% deposit, a 20% government loan and a 75% mortgage.
Great news for those looking to purchase a new home during difficult mortgage times. However, the new Government Help to Buy Scheme which runs from 2021 until 2023 is slightly different from the original version.
The new scheme has two main differences to the current scheme:
All applicants must now be First Time Buyers – no exceptions
There are now regional price caps:
West Midlands the maximum purchase price is £255,600
East Midlands the maximum purchase price is £261,900
Over the past few months, we've helped clients purchase properties using Help to Buy. For those who are considering Help to Buy, please get in touch and we can talk you through the process in more detail.
In the meantime, the official government Help to Buy guide can be found below:
Straight to the point…
Help to Buy is now only available to First Time Buyers

The Help to Buy scheme is set to run until 2023

The regional price cap for West Midlands is £255,600

The regional price cap for East Midlands is £261,900

Equity Select can help you apply for a Help to Buy loan and mortgage for your new home

To view some of the developments taking part in the new Help to Buy scheme click the logos below
Please contact me. I would like to know more about…