Interest Only Mortgages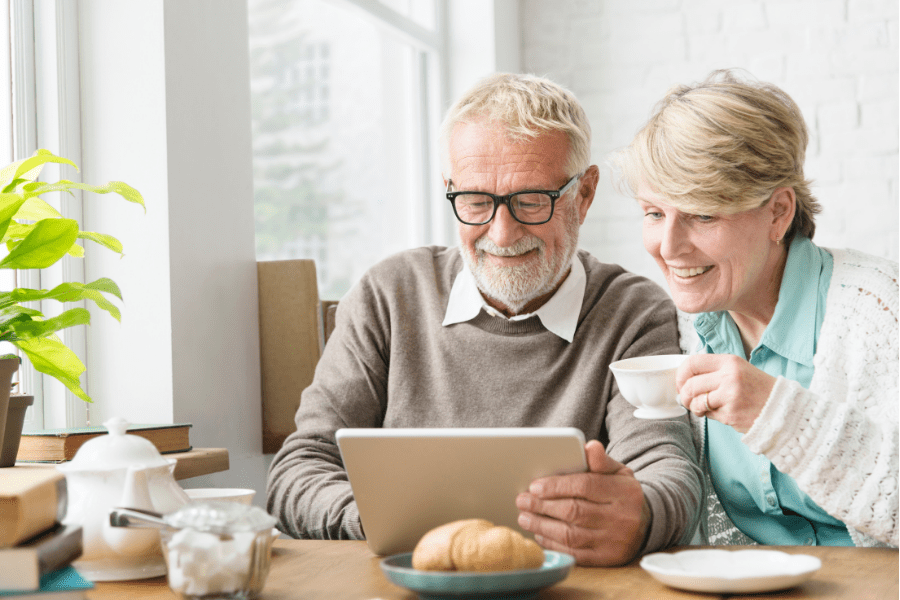 28% of mortgage holders over age 55 have an interest only mortgage with 40% of this group seeing their mortgage come to an end in the next 5 years
Interest Only Mortgages – What to do when the mortgage term is coming to it's end?
Over the years we've seen the number of clients opting for interest only mortgages reduce dramatically. In 2012 there were 3.2 million interest only mortgages held across the UK, by 2017 this number had fallen to 1.7 million.
If we look back to 2007/08 almost a third of mortgages were taken out on an interest only basis. By comparison this is now down to less than one fifth of the current market, so for those with an interest only mortgage what do you do when the mortgage reaches the end of it's term?
Having a plan in place to repay your interest only mortgage is essential and there are a few options to consider:
Sell your current home and use the remaining funds after you have repaid your current mortgage to purchase a new home. Typically this is known as downsizing.
As an example, lets say you sell your £300,000 4 bedroom property. You have an interest only mortgage of £100,000 that's due to be repaid, leaving you with £200,000 to purchase new property. This could be a smaller 2 bedroom bungalow or even a 1 bedroom flat.
For some, the treasured memories of the family home and the thought of potentially having to move to a different area can be a barrier to downsizing. For others it's a chance to have a fresh start in a new home and become part of a new community.
Sell your current home and move into rented accommodation. The sales proceeds that you have accumulated can be used to pay the rent each month. This option isn't for everyone as most people tend to prefer the security of owning a home rather than renting. However at the same time, renting gives you the opportunity to move around the country more freely and potentially live in areas that previously you could not afford to purchase a property.
Ask friends or family to help you repay the outstanding mortgage balance. If you do not want to sell your home to repay your interest only mortgage, asking friends or family for financial help could be an option for you. Whether they lend you the money required to repay the outstanding mortgage or purchase the property from you and allow you to continue living there it's always worth having a conversation with them.
Switch your current interest only mortgage onto a repayment mortgage. Most banks will allow you to switch your interest only mortgage onto repayment subject to their lending criteria and affordability rules. For those who do not meet the requirements but have the funds available to repay some of the outstanding balance on top of the monthly interest, most banks nowadays allow you to "overpay" your mortgage to help reduce the outstanding balance. This option could put you in a position that at the end of the interest only mortgage term, you have repaid the loan in full and therefore own the property outright.
Repay the current interest only mortgage using your savings or investment funds. For those with savings and investments, cashing in some of the funds to repay your interest only mortgage may also be an option. Financial advice should always be taken when it comes to investments as the long term effects need to be thought through. Whilst Equity Select do not offer advice on investments, we do work with other financial advisers across the region who we can recommend that you speak with for guidance.
Apply for a Retirement Interest Only mortgage. These mortgages are fairly new to the market and work in the same way as a modern mortgage. The key difference is, they are designed to run for the rest of your life. This means that there is no expiry date on the mortgage. The mortgage is designed to be repaid once the last applicant either moves into long term care or passes away. When one of these life events occur, the mortgage lender would expect the property to be sold and the outstanding mortgage balance to be repaid using the sales proceeds.
Apply for a Lifetime mortgage or Home Reversion Plan. Also known as equity release. There are two different types of equity release products and both work in different ways. Have a look on our equity release page to find out more about them. In comparison to the Retirement Interest Only mortgages mentioned above, the key difference is that there is no affordability calculation required for these types of loans, and the interest rate that is charged on a lifetime mortgage is a fixed rate of interest which remains the same throughout the entire life span of the mortgage.
If you currently do not have a plan in place to repay your existing interest only mortgage, and would like help in finding the right solution for you, Equity Select are happy to have a chat and discuss your options to make sure you are heading in the right direction!
Straight to the point…
28% of mortgage holders over age 55 have an interest only mortgage

40% of those with an interest only mortgage over the age of 55 will see it come to an end in the next 5 years.

Having a plan in place to repay your interest only mortgage is essential

Equity Select are happy to discuss your option and help you put a plan in place
Please contact me. I would like to know more about…