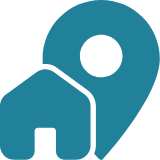 Mortgages: Residential mortgage options
When it comes to getting on to the property ladder, there's so much information available that it can seem a bit overwhelming. We regularly get enquires from people who just don't know where to start!
The first thing we need to do is have a chat and work out what you want to achieve. From there, we'll guide you through the process and be on hand to answer any questions you have.
Below, we've broken down the steps of the mortgage journey.
1. Working out what you can afford
When it comes to buying a property, lenders need to know that you'll be able to afford to repay the borrowed money. To work this out, they'll conduct what's known as an "affordability assessment". To do this, they'll assess your current income and outgoings and also look at your credit history to decide how much you can borrow in the form of a mortgage.
As part of our services, we'll gather all the relevant information from you and work out how much each lender will allow you to borrow. As there are so many lenders available, this can take a few days, so it's crucial that we get all your relevant information and documentation together as soon as possible.
2. Checking what price bracket you can look in
You're probably asking, "What price bracket can I look in?" Once we've confirmed how much you can borrow, we'll add that figure to your deposit to know what price bracket you can start looking at for your new home.
In terms of your deposit, you'll need at least 5% of the purchase price as a minimum. The bigger the deposit you have, the less money you'll need to borrow in the form of a mortgage, and therefore the cheaper the rate of interest the lenders will offer you.
There are government schemes that can help boost your deposit savings; Help to Buy ISAs and Lifetime ISAs are fairly popular, as the government will top up your savings by way of a 25% bonus. Again, this is something we can speak about in more detail if you're not quite at the 5% deposit figure required.
3. Getting you the best deal
Now you know how much you can borrow and you've got your deposit saved, the next step is to find a property that you like and then submit an offer. From here, we'll speak to the cheapest lender that meets your affordability and ask them to provide us with a Decision in Principle. This is an outline document confirming that the lender is happy to take you on as a customer.
4. Sending the paperwork
Next, a copy of the Decision in Principle, along with proof of your deposit, is normally required to be sent to the estate agent selling the property; we can help you with this.
We'll then submit your full mortgage application and send the lender a copy of the documents that we gathered during our initial meeting.
5. Receiving the official offer
The lender will then instruct an independent valuation surveyor to carry out a mortgage valuation survey on the property. If the survey comes back positive, then the lender will issue the official mortgage offer to you and us.
6. Completion
We'll both receive a copy of this official mortgage offer and so will your chosen solicitor. It's then down to the solicitor to complete the necessary legal work and arrange for a completion date for you to get the keys to your new home!

Use our calculator to see an example of what monthly costs to expect with your new mortgage.
This calculator is to be used as a guide only. Equity Select will provide you with a detailed breakdown of your mortgage figures once we've found the right mortgage for you.
Please contact me. I'd like to find out more about mortgages for…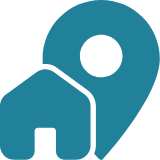 Remortages
Most lenders will offer you a mortgage that has some sort of fixed-rate period attached to it; this may be for two, three, five or even ten years. At the end of this period, it's likely that your mortgage will go on to your lender's standard variable rate (SVR), which is their most expensive rate. By switching to a new deal, you could save a significant amount of money over the remaining term of your mortgage.
In order to do this, you'll need to remortgage, and this is something Equity Select can help you with. For those looking to switch their current mortgage to a new deal, the steps below explain how we can help with this.
The best remortgage plan for you
Just like when you were buying the property, we'll meet up with you and work out what your plans are for the coming years. From there, we can decide on the best course of action for you. It may be to look at a new two-year fixed-rate product or if you're settled in your home and don't envisage moving anytime soon, we can look at longer fixed-rate periods.
There are also other products that may suit your circumstances, such as offset mortgages, tracker mortgages and discount-rate mortgages. We can take you through these in detail, and we can then decide if any of them are suited to you and your future plans.
Affordability assessment
As with buying your property, we'll go through the mortgage process again. We'll search the market to find out which lender is going to offer you the best deal based on your "affordability assessment" and their lending criteria.
Decision in Principle straight to mortgage offer
Once we've selected your ideal mortgage, we'll submit the Decision in Principle; however, as there isn't an estate agent involved this time, we can go from there straight to the full mortgage application.
The lender will then instruct the valuation survey, and once they're happy with the survey, they'll issue the official mortgage offer to us. The solicitors will then pick up the paperwork and arrange all the relevant legal work. Once the work has completed, your existing mortgage stops and your new mortgage starts.
Remortgage deadline alert
As part of the service we offer, we'll keep a note of your mortgage dates, and rather than you having to worry about when your current deal ends, we'll be in touch a few months before to let you know it's coming up. This gives us time to arrange a meeting and get everything in place so we can switch smoothly from one mortgage product to another.