Mortgages: First-time buyer's guide
First-time buyers, we're here to help!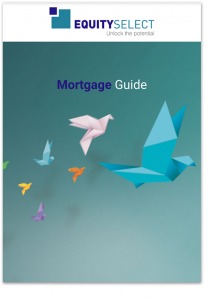 The government's recent announcement that it wishes to turn "Generation Rent" into "Generation Buy" has seen the reintroduction of 95% mortgages across the market. This, along with the stamp duty holiday extension, means now really could be the time for those looking to get on the property ladder to take their first steps!
First-time buyers looking for advice and guidance around the whole property-buying process may find the situation slightly overwhelming. With so much information available online nowadays, we decided to put together a First-Time Buyer's Mortgage Guide, which covers all of the main points that come up in conversation with our clients. The most important piece of advice that we offer all our clients is around preparation. The more planning you can do in advance, the better!
As an independent company, Equity Select has access to a wide range of lenders – some of them you'll know, but others only work directly with mortgage advisers like us. Our job is to work with you and find the mortgage that's right for you! It's more than that, though, as we pride ourselves on helping you throughout the whole property-buying process. We can deal with the banks on your behalf, and we can also work with the estate agent and solicitors throughout the process to ensure things go as smoothly as possible. Having been first-time buyers ourselves not so long ago, we know what you're going through and the challenges that you're going to face when buying your first home. That's why we're here to help! Our clients are our priority, and the feedback we've received over time has been fantastic. To read some of our reviews, check out our profile on VouchedFor.
Are you thinking of buying your first home, but aren't sure where to start?
Equity Select's free First-Time Buyer's Mortgage Guide explains the house-buying process in simple terms.
In this guide, we cover the following:
Mortgage deposits
The importance of your credit score
How banks calculate the amount of money you can borrow
The other costs involved when buying a property
The home-buying journey
Frequently asked questions
After reading this guide, you'll hopefully have a much greater understanding of the home-buying process. Every client is different, and the guide is designed to cover the key steps throughout the journey. If you have any questions that aren't covered in this guide or you'd like to discuss your own circumstances in more detail, you can drop us an email or give us a call, and we'll go through everything together. Equity Select is here to help you unlock your potential!
Please contact me. I'd like to find out more about…